New business location with huge potential in the Near and Middle East
After the end of the economic embargo, it is clear that Iran will become the future hegemon in the Near East. With vast natural resources and a good infrastructure, its young and well-educated population, the country offers everything trade, business and investors are looking for – in a stable political and cultural environment. Iran is the future market between Europe and Asia, as buyer, producer, economic center and bridgehead.
But Iran is also different. Despite growing openness of Iran, every economic commitment should not forget that for centuries a special mentality still is dominating and is playing an important role in everyday life and economic life. Famous Persian poet and sc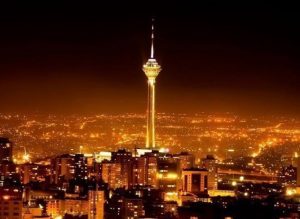 holar Rumi described this attitude in the 13th century with beautiful words: As you walk on the way, the way appears.    Some key points should be taken into account before entering the market.
Knowledge of culture, mentality and language. Talk to the decision-makers. You need trustworthy middle-men make you familiar with the legal rules and please think long-term – with patience and perseverance.
Of course, you will not be able to mange all these points quickly and internally. They need a reliable partner who is experienced on site and in international business for your success in Iran.
SBI Venture Business offers you such a team – the best thing to do is to contact us in the very beginning when thinking "in the direction of Iran": Together with you we create a tailor-made "Iranian Roadmap" – and remain on your side in Iran to the measurable success.
Latest news: SBI Shared-Offices with Full Service "Company Package" – to start your Iranian business immediately.